Here are a few tips on how to decide on if its a good fit for you, and the first steps to take if you want to pursue it as a career.
I've also included links to the equipment referenced in this post. As an Amazon Associate, I earn from qualifying purchases, however, I highly recommend shopping around for sales, because the right equipment can get expensive.
Can your voice handle it?

So you love acting, you love reading, it seems like a dream job, right? Try reading a book aloud for a few hours and see how your throat feels. While doing this, try to maintain the same energy and volume for the entirety of your "performance." While recording an audiobook, you'll most likely be reading straight through for a few hours at a time. Don't worry if you mess up a word or a line, you can use the punch and roll recording technique to go back and fix it.
Tips: HYDRATE. Don't consume anything to dehydrate you or congest you. When I know I have to record that week, I avoid certain things like dairy, coffee, excessive sugar, etc. Also, when I go to the studio, I always keep the following items with me: chapstick, cough drops, throat spray, water, tea, and a granny smith apple.

Finding your niche

Ex. I sound like a teenager. I narrate YA and NA books. If I were to narrate a steamy romance novel, it would be weird. Like really weird.
Listen to other audiobook narrators and try to identify where your natural pacing and tone fit in best. It will make it easier for your voice to do work that comes to you naturally instead of forcing it for hours on end. Going off of the example above, I could voice that steamy romance novel, but it would be hard on my throat to maintain that lower pitch for the entirety of the book.
Finding a niche will also help you book more gigs and increase the sales of your audiobooks. (Ex. Since I narrate YA, my listeners can search for my other books. I wouldn't want a steamy romance novel to pop up when my primary audience expects YA.)

Creating a demo

You need a demo. Even if you decide to strike out on your own, you can use samples from your demo to show prospective clients. It's important, because it showcases your talent.
I highly recommend having a demo done at a professional studio, especially if you have no prior experience. If you choose to do it on your own, please make sure you have quality equipment and DO YOUR RESEARCH. I'll talk about the technical aspects of a home studio and a production on Saturday, but different mics are better for different people depending on a variety of factors.
If you do decide to enlist the help of a studio, PLEASE thoroughly research the studios in your area before choosing one. There are several places that claim to be professional studios by people who don't quite know what they are doing. I can't even begin to count how many wannabe rappers from my high school spent thousands on their home studio and called themselves pros. No training. No research. No audio engineers. Just a few grand and a rap dream.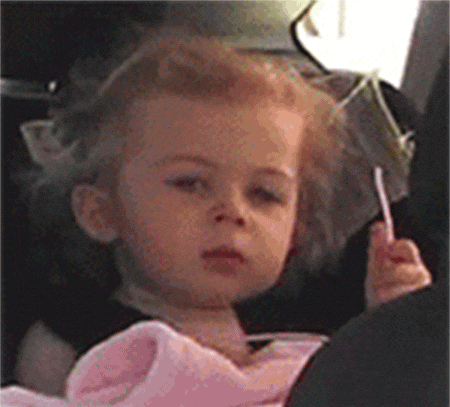 Listen to Audiobooks

You know how writers are supposed to read? And actors are supposed to watch? You have to listen to audiobooks. It helps you hone your craft. Listen to successful audiobooks in your niche. You'll notice emotional range, voice variations, pacing, etc. that will help you when you narrate your first book.

Home Studio (optional)

Home studios are amazingly convenient, even if you work for an audio company. I live out of state from my company now, so I'm only in the same town as my studio about half of the year. That being said, they can get pretty pricey. There are a few key pieces of equipment that you absolutely need:

Microphone: I use a Neuman TLM 102 ($699) ( in my home studio, but if you want a good starter kit, I recommend the Rode NT1-A ($229). The kit on Amazon comes with a shock mount, pop filter, and XLR cable. If you're looking for a kit with everything included (except the XLR interface), Rode also has a Complete Vocal Recording kit ($329) that includes the above in addition to a mic stand and vocal reflector.
Pre-Amp: I use a Focusrite 2i2 2nd Generation ($159) which is technically an Audio Interface, they also have a solo version if you shop around a bit. Because of the USB connection, I can use my laptop or my desktop depending on where I'm at. I'm upgrading to the Grace Design M101 ($765) in February.
HEADPHONES. Do not use your AirPods or Beats by Dre and expect to be able to edit effectively. Beats are great for music, but once again, voiceover is a whole other beast. The problem with using normal headphones such as AirPods or Skullcandy to edit is that they are extremely forgiving. This means that you won't catch all of the breaths and mouth sounds that you need to edit out. I, personally, love my Sennheiser HD 380 Pro ($199) headphones, because I can hear every crisp, cringeworthy mistake that I make.
I know that it seems extremely expensive to start out, but there are places to cut corners, and others where it's simply not worth it. Headphones, for example, are extremely important, especially if you're doing your own editing. I'll talk more about the technicalities and benefits of each piece of equipment on Saturday, and go into detail about the process of producing an audiobook.