The Crown's Game
Author: Evelyn Skye
Narrators: Steve West
Rating: 2.2
Genre: YA Dark Fantasy
"His laugh echoed through the entire room. He didn't sound cruel, but then again, the worst kinds of cruelty come in the guise of kindness." 
― Evelyn Skye, The Crown's Game
****SPOILERS AHEAD****
In a world full of magic and danger, why wouldn't a country's future leader want a strong enchanter by his side?
Apparently, because he's a hormone riddled teenager with no mind of his own.
I mean… I had the highest hopes for this series. Look at that cover! It's stunning. I love the reversal of the city in the crown to display both sides. The cover is about as deep as this book gets. The aesthetic part of me is thrilled. The rest? Not so much.
Essentially, Vika and Nikolai have been raised with the knowledge that one day they will duel to the death for the right to become the tsar's Imperial Enchanter. Country Mouse and City Mouse, as they shall henceforth be known, are excited for the opportunity to show off their skills and earn the coveted role. Thus, the Crown's Game is set into motion, and Country Mouse is summoned to City Mouse's domain to compete for the opportunity of a lifetime.
Want to know the most interesting part?
You just read it.
I know. How could a magical duel to the death not be interesting? How do the words talent show sound to you? Not as exciting as a duel, I'm sure.
The mice were essentially tasked with showing off their magical ability, but all they did was try to one up each other, and it felt amazingly immature, even for YA. I mean, come on. The loser is supposed to die, and they were all "ooh, look at my life size music box."
Also, let's talk romance for a second. What. In. The. Ever. Loving. Name. Of. Love. Triangles. Was. That.
So City Mouse and Country Mouse embrace the enemies to lovers trope with arms wide open. Except they were never really enemies? They were mistrustful of each other, because sure, who wouldn't mistrust someone who's life depends on your death? They fall in love through their magic, without talking that much. It's weird.
Pasha, the tsar's son, is the one tasked with choosing the winner. This part makes sense, because the victor will be his enchanter when he ascends the throne. Pasha also happens to be Nikolai's best friend, since childhood.
Does that give City Mouse an edge? NO. Apparently, Pasha is a hormone ridden adolescent who believes in love at first sight and can't bear to sentence Country Mouse to her death.
I'm sorry little tsarovich, but if I was Nikolai, and you chose some girl that you just met over your best friend, I don't care who your father is. It would be on.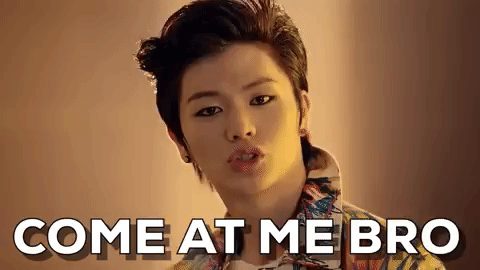 I suppose I should explain the few pros that persuaded me to give this book the 2.2 stars that it earned.
The world building was detailed and beautiful, and the writing was smooth and delightful to read. The story itself lacked depth, and the characters were utterly ridiculous. Unfortunately, I have the e-book edition, so I can't donate it.
Do you disagree? Comment below!