E-V-E-R-Y-T-H-I-N-G
Am I stating the obvious?
Probably. But it still needs to be said.
Look, I don't care if you're writing about an orc falling in love with a dragon in a multidimensional galaxy, you still need to maintain certain standards of reality to keep your audience invested in your story.
I get it. There's a freedom to writing fantasy due to its lack of restrictions, but there are still restrictions. If your orc from another world suddenly starts eating McDonald's, I'm going to be yanked out of the story by sheer incredulity.
No one likes to be interrupted in the middle of a good book, so don't be the one responsible for doing that to your readers.
Good, now that we're all on the same page, let's talk physics, food, and fundamental weaponry.
Physics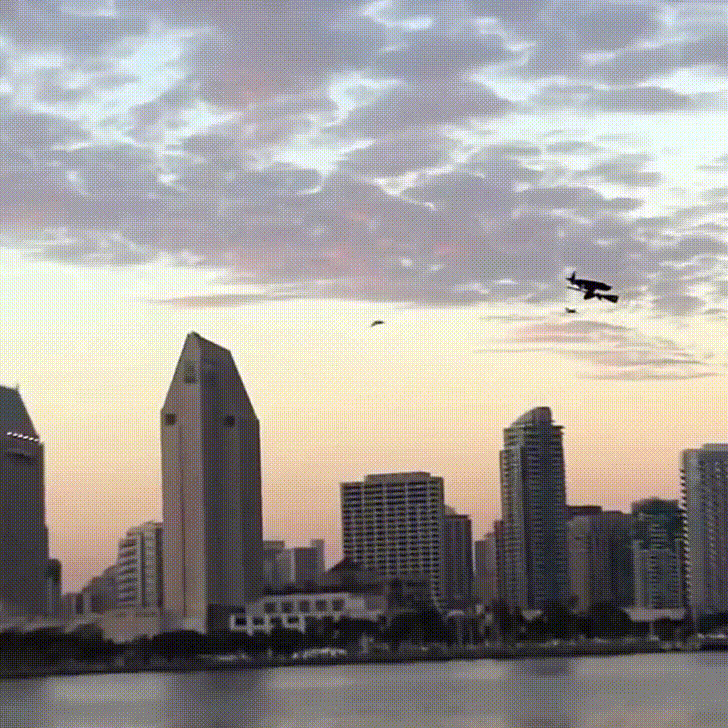 Think you weren't constrained by the laws of earthly physics? You thought wrong – to an extent.
Physics is one area where you need to know the rules to break them. Why? Because until told otherwise, those are the rules your audience live by. It's also much easier to alter these assumed rules than it is to scrap them and create your own – but if you choose to do that then you need to explain that to your reader.
A great (spoiler free) example of this comes from the Throne of Glass series by Sarah J. Maas.
Maas uses descriptive imagery of her witches flying, including the wild freedom of the rushing wind. When the witches get an upgrade in flying apparatuses, she explains that the wind doesn't bother their eyes because they have a second set of eyelids that they can blink into place, serving as a sort of natural flying goggle. The witches are vicious killing machines, they can't be bothered by something as insignificant as the wind in their eyes.
NOTE: My fiancé pointed out that flying itself goes against the laws of physics, but Maas explains this through her complex magic system. She does a great job of integrating the rules of it throughout the series instead of having a giant infodump.
*rolls eyes at fiancé*
Chemists.
Food

Food is a major element, because while your audience may not be familiar with the feeling of escaping a dragon, they certainly know what a good meal should look like.
This is a big one for me. I. Love. Food. I am a foodie, and I do not discriminate. I love burgers and chateaubriand. This means that I am, perhaps insanely, familiar with foods from different cultures and classes.
Classes? You ask. Why does food have to be classist?
I'm glad you asked.
It doesn't have to be, but if your characters are dining in the great hall of a palace and they're eating gruel, your readers are going to be confused.
If they've been bragging about their chef, I don't expect them to be excited about the bread. It's minor details that can distract the reader.
I'm not saying it can't be done. I'm saying, make it make sense. Also, if your story is influenced by a certain culture, research their food. This can be so much fun, and you might end up with a few new recipes!
Ex. 1
In The Hunger Games, Suzanne Collins distinctly identifies the food based on which District the characters are in, specifically focusing on bread. When Katniss goes to the Capitol, she is enthralled by the luxurious food, but the excessive richness makes her feel sick because she is not accustomed to it. There is a distinct difference between the special meal that Katniss' family prepares for the Reaping, and the food that Katniss imbibes on her journey. What's more, Katniss doesn't take it in stride, because even the cuisine is a vastly different experience from what she's used to and where she comes from.
"I try to imagine assembling this meal myself back home. Chickens are too expensive, but I could make do with a wild turkey. I'd need to shoot a second turkey to trade for an orange. Goat's milk would have to substitute for cream. We can grow peas in the garden. I'd have to get wild onions from the woods. I don't recognize the grain, our own tessera rations cook down to an unattractive brown mush. Fancy rolls would mean another trade with the baker, perhaps for two or three squirrels. As for the pudding, I can't even guess what's in it. Days of hunting and gathering for this one meal and even then it would be a poor substitution for the Capitol version."
– Suzanne Collins, The Hunger Games

Ex. 2
In Shadow and Bone, Leigh Bardugo illustrates the luxurious lifestyle that the Grisha live in contract to the common army when Alina suddenly discovers that she has the powers of a Grisha. She is removed from her post in the First Army to train at the Little Palace, where she is given a lifestyle more opulent than she has ever known. Literally, the only thing less extravagant than her previous life is the food. Bardugo does include some exorbitant meals, but in the dining hall itself she maintains a standard of common fare such as herring and rye. She has the Darkling use the food as a tool to humble the Grisha, despite the splendor of their lifestyles. As explained by Genya:
"The Darkling is very keen on the idea that we all eat hearty peasant fare. Saints forbid we forget we're real Ravkans."
– Leigh Bardugo, Shadow and Bone
Fundamental Weaponry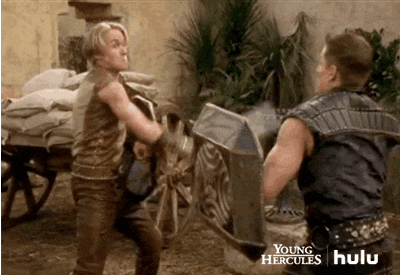 If you don't have any sort of weaponry in your fantasy WIP, A) I'm shocked, and B) slightly impressed, so shoot me a copy when your done (haha, get it?) so I can satisfy my curiosity.
Most fantasy works, however, do have weapons involved in some way, whether it be wands to channel magic as a weapon or swords and daggers themselves. It's especially important to research weapons to know how your characters interact with them and what their proper uses are. If your character is experienced with weaponry and uses a battle axe to chop wood, I'm going to cringe. Most weapons experts consider their accoutrements as almost sacred. There are also a variety of factors to consider such as weight or balance, in addition to experience
Ex. 1 & 2
In An Ember in the Ashes, Sabaa Tahir takes care to note the differences between how her character Elias reacts when faced with an experienced versus an inexperienced opponent. Elias has been trained multiple forms of weapons and warfare for most of his life, and the narrative is more fast paced and full of action when fighting his experienced opponent. Likewise, his tone is almost nonchalant when faced with an inexperienced opponent.
"We match each other stroke for stroke until I get a hit on her right arm.
She tries to switch sword arms, but I jab my scim at her wrist faster than she can parry. Her scim goes flying, and I tackle her. Her white-blonde hair tumbles free of her bun.
"Surrender!" I pin her down at the wrists, but she trashes and rips one arm free, scrabbling for a dagger at her waist. Steel stabs at my ribs, and seconds later, I am on my back with a blade at my throat."
Sabaa Tahir, An Ember in the Ashes
"'Don't be sorry.' I look for the clearest exit, but most are flooded with students. 'You'll be holding a knife to more than one throat before this is all over. You'll need to practice technique, though. I could have disarmed you-"
Sabaa Tahir, An Ember in the Ashes
Finally, research your own book.
What? But you wrote it. Why should you have to research it?

So you can be consistent.
You're creating an entire world with complex rules of magic and laws of nature that do not currently exist. Don't assume that your readers will forgive inconsistencies. Even if they will, why would you do that to your book? As a fantasy novel, your book already relies heavily on your readers' suspension of disbelief, so don't push them to the point of incredulity.
These are some of the most common matters that I've found distracting in fantasy novels, mainly because they are so prevalent in everyday life, with the exception of weaponry. Wielding weapons, however, is a skill that needs to be mastered and so few protagonists train enough for the skill level that they display.
What other common mistakes do you find in fantasy novels that distracts you from the story?
One I've seen frequently is using the wrong honorific for royalty, it always makes me cringe.
Thank you for reading, and I'll (hopefully) see you next week!
-Lissa