Catwoman: Soulstealer
Author: Sarah J. Maas
Narrator: Julia Whelan
Rating: 3.5
"She'd taken home more bruises than usual, and the man she'd beaten to unconsciousness… not her problem."

Sarah J. Maas, Catwoman: Soulstealer
I am a huge fan of Sarah J Maas and I love a good anti-hero, but Catwoman: Soulstealer was disappointingly obvious, and full of clichés. I mean, seriously, how many times did Selina Kyle have to purr her dialogue?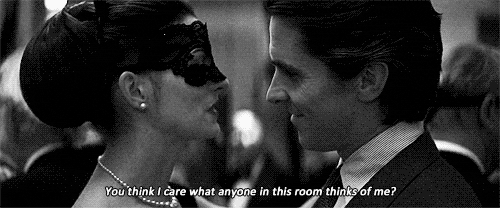 The problem I had with this book is that I loved the idea of Catwoman's backstory more than I liked it's execution.
Essentially, Selina Kyle is a trained League of Assassins alumnus who returns to her hometown of Gotham City with specific plans in mind, determined to do whatever needs to be done to meet her goal. She teams up with some of the city's most notorious villains, Poison Ivy and Harley Quinn, thus creating the ultimate trio of female villains. Luke Fox, aka Batwing, is tasked with stopping them while Bruce Wayne is away.
The prose was well written, but not up to Ms. Maas' normal standard. I get the sense that she wasn't so much inspired by this work as she was filling in the blanks of a story that she was contracted to write. Which is technically true, so I suppose I cannot fault her for that. I can however, as a reader, be disappointed. Overall, it was a nice story, but not flushed out enough to make the reader feel fulfilled. The character relationships for the most part, although meant to be full of depth and meaning, felt more shallow because of the lack of development. It felt more like they took the steps out of rote than that they were truly motivated.
On the positive side, I loved the working relationship and friendship that bloomed between Selena, Poison Ivy, and Harley Quinn. I wish there had been more of a focus on this relationship. Instead, both Ivy and Harley's backgrounds were revealed via an info-dump that felt too bland for their amazing stories. Let's face it, these girls definitely deserve more airtime. Harley Quinn's plan to blow up the children's pageant stage (before the children arrived) as a moral protest is definitely #squadgoals and #girlpower.
I won't discuss the "hate to love" romance that WE ALL KNEW WAS COMING, partially because of my no spoilers policy (please note my sarcasm), and partially because it bored me to tears. Seriously. Out of all of Selena's relationships, her SO felt like the least significant. Don't get me wrong. I am all for promoting girl power and family over one's love life, but I'd rather there be no romance than be bored by a tired one.
Now, her sister, on the other hand, has a significant relationship with the protagonist, which is mainly portrayed in flashbacks. Maggie Kyle serves as the cornerstone of Selina's motivation. I love the hint of personality that Maas gives us in the brief moments that we get with her. Give me more of Maggie Kyle.
In short, Catwoman is an independent powerhouse with the power to upturn a world ruled by men. All the factors were there for her story to shine, but it doesn't. There are a few parts that sparkle with promise, but fade quickly in the vast emptiness of the unfulfilling world. Would I read it again? Probably not.
I wanted more, but not in a good way. I felt that the novel itself was lacking and needed more work before it was released.