Six of Crows
Author: Leigh Bardugo
Rating: 4.8/5
"'I don't like it, boy. Big Bolliger was my soldier, not yours.'
'Of course,' Kaz said, but they both knew it was a lie. Haskell's Dregs were old guard, con men and crooks from another time. Bolliger had been one of Kaz's crew- new blood, young and unafraid. Maybe too unafraid."

– Leigh Bardugo, Six of Crows
This. This book is the heist novel I never knew I needed. I literally listened to the audiobook, went out, bought the book, and read it again. For the record, the audiobook cast is amazing and did true credit to the story. If you're looking for a new listen, I highly recommend it.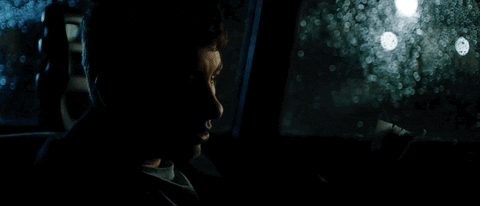 Essentially, Kaz Brekker is the unofficial leader of a gang, the Dregs, in Ketterdam, which is located in the Grishaverse, for those of you familiar with Ms. Bardugo's earlier work. Kaz is hired/coerced into performing a heist in the Ice Court of Fjerda, and the story follows his crew from their various perspectives as they attempt the impossible.
READ THIS BOOK. Drop what you're doing. Quit your job. Settle in for a good fifteen or so hours or more, if you decide to reread it.
Okay, so don't quit your job. But drop what you're doing to at least grab the audiobook ASAP and listen while you work.
If you're looking for a light, playful, thief novella, this book is not for you. Go read Ally Carter's Heist Society.Six of Crows is dark, witty, full of intricate world building, and characters as deep as the ocean. There's romance, there's drama, action, backstory, and everything I need in a good novel. These alone would have earned it a 4.5 rating, but Ms. Bardugo went above and beyond in crafting this story.
In her subtlety, Leigh Bardugo also crafted a tale of acceptance, a world where misfits can conquer, and anti-heroes can save the world. The prologue starts off a bit slow, but the back story is essential to the plot. I promise that once you finish, all of the pieces come together neatly and you'll be screaming for the sequel, which is also amazing.
Upon my first reading of this novel, I had yet to read Ms. Bardugo's prior work, which I promptly did after reading the sequel to this wickedly lovely story. I can say with 100% confidence that I will read ANYTHING she puts out from here forward. She could publish her tweets in a book, and I would go buy it. Moral of this post, READ THIS BOOK. PUT IT AT THE TOP OF YOUR TBR PILE.
Thank you, and good night.
Do you agree? Want to change my mind? Comment below! Maybe there's something I missed the first time around.