Caraval
Author: Stephanie Garber
Narrator: Rebecca Soler
Rating: 2.8/5
"Hope is a powerful thing. Some say it's a different breed of magic altogether. Elusive, difficult to hold on to. But not much is needed."

– Stephanie Garber, Caraval
The premise of a magical carnival where dreams come true, of a dangerous world of enchantment and mystery, seemed almost too good to be true. Sisters Scarlett and Tella have never left the island they call home, but they have dreamed of attending Caraval for years. Caraval is an annual audience participation show of the highest order. The winner receives a wish, and nothing is what it seems.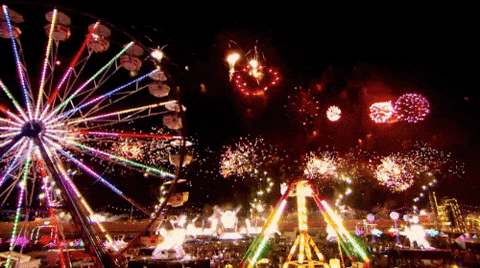 When a friend told me about the premise for this book, I was all in. I couldn't even wait to drive to the bookstore. I quite literally purchased the audiobook and started listening to it on the way home. At first, I thought maybe it was slow to pick up, but I stopped listening once I got home and decided to pick it back up in the morning. So, Day One, I listened to about the first thirty minutes of the audiobook. For the record, Rebecca Soler did an amazing job with the narration, emotion, pacing, and is one of the main reasons I was able to trudge through this book.
I just… I don't understand how something with so much action and promise could fall so flat. Quite literally. The characters were static, the action was mediocre, and the world building was subpar at best. I loved the idea more than the actual product. Maybe it's because I had such high expectations from the start, but I was sadly disappointed by this story. Even the romance was sweet, but so unrealistic that I felt I couldn't get lost in the story. To be clear, the writing was beautiful. It was the depth of the story itself that fell so far from expectations.
I sincerely apologize for the short and vague review. I try to avoid spoilers, and the disappointment is still too fresh. Even writing this makes me sad.
Do you agree? Want to change my mind? Comment below! Maybe there's something I missed the first time around.